Wednesday October 9, 2019
Some say, fall is the coziest season of all. It calls for hot cocoa, cuddling on the couch and creativity surges right before winter's inevitable cabin fever sets in. So, make the most of the upcoming weeks and get crafty! There are an abundance of colorful things you can make to decorate for the fast-approaching holidays or to fend off the dreary darker days. If you are running short on ideas for cool fall crafts, don't despair. We've rounded up some favorites for you. All of them are fun to make, and some even involve the use of objects from your favorite court sport!
The following are 5 fall crafts for tennis lovers
Tennis Ball Wreath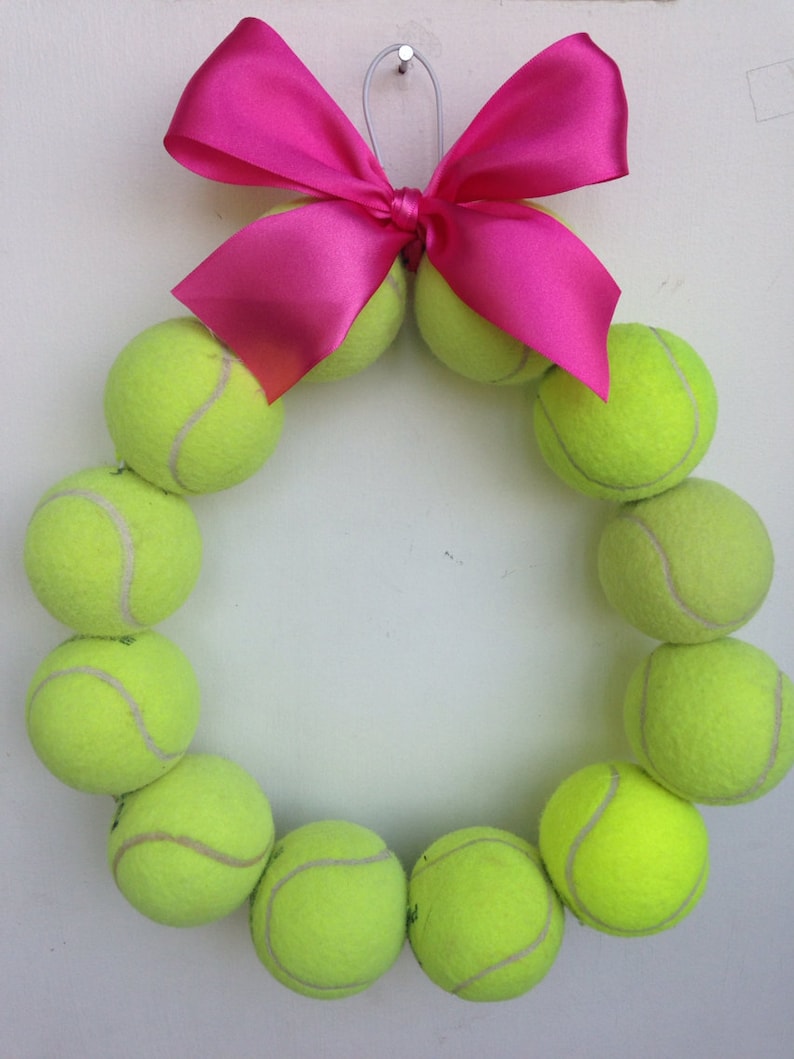 Nothing says fall like a seasonal wreath. Why not create one out of tennis balls? This fun craft is super simple to make and looks great on a front porch. If you are out of front doors to decorate, gift this to that special tennis coach or player in your life.
For this craft, you need 12 brand new tennis balls, wire or a coat hanger, burlap and ribbon. It is created by stringing the balls on the wire, twisting off the end and adding a bow.
Fall Bucket List
 This goal-oriented fall craft gives your family an opportunity to sit down and really think about what's important to them while you get creative together. Make your bucket list a bit more tennis-goal oriented by adding your game-related wishes to the sticks. Consider things like, "Practice every day," or "Rally with the family."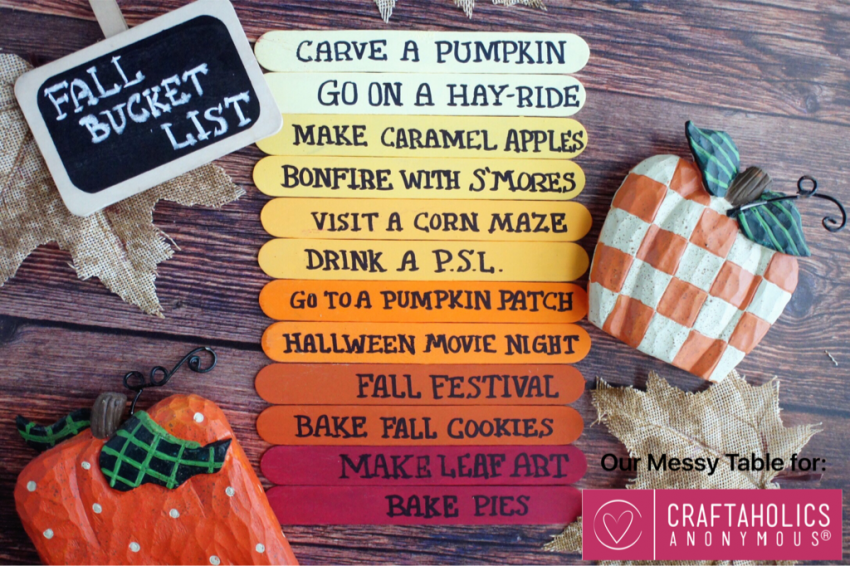 This craft requires a tin bucket, popsicle sticks, a decorative fall filler, paint and paint brushes, Sharpie, clip on chalkboard signa and chalk.  Use the bucket throughout the fall and winter months for inspiration when the weather gets you down.
Tennis Racket Wreath
Who says all wreaths have to be round? Turn your old tennis racket into a fun seasonal decoration. This take on the traditional holiday wreath leaves lots of room for creative freedom and personalization.
To make your tennis racket wreath you need an old racket, colorful felt and some glue. You can spray paint the racket in advance if you want to change its color. Let your kids get creative with this one. There's no "right" pattern, just a whole lot of fun.
Tennis Racket Pumpkin
If you have old or broken rackets laying around the house, dig them up and turn them into a fall pumpkin decoration. This simple craft adds the perfect fall flair to your home, and puts your old tennis equipment to good use.
To create a tennis racket pumpkin, you need an old tennis racket, spray paint, hot glue, ribbon, burlap and some wire. This fall craft looks great at home on your wall, bookcase or mantel.
Paper Strips Pumpkin
For a craft that everyone in your family (even the younger set) can get involved with, trythe paper strips pumpkin.Forget the rules and let the little ones go wild. They'll love snipping paper (with child-proof scissors, of course) and gluing away next to mom and dad and their older siblings. This low-fuss project is perfect for a cozy night together spent creating.
To create your paper strips pumpkin you will need white paper, colored paper, scissors, green tulle, twine, glue stick, hot glue and a whole lot of imagination!
Don't let the crisp autumn days go to waste. When you are off the court, get crafty and spend some time bonding with your family while brightening up your house. You'll enjoy your quality time together, and you might even find you have some use for your old tennis equipment.
When you're not crafting you can always hit the courts!